SPECIAL OPENING OF A NEW EVENT VENUE at WARSAW UNIT made by Ghelamco
 
The Belgian Business Mixer is a prestigious event that mixes business with entertainment, allowing attendees to establish and strengthen valuable business connections.
This year, the meeting will be held at Skyfall Warsaw, situated on the 46th floor of GHELAMCO's new Warsaw UNIT building. It will be the very first time that Skyfall Warsaw will open its doors for the public, in particular for member companies of the Belgian Business Chamber.
 
Accompanied by Belgian specialties such as beer and chocolates, guests will have an excellent opportunity to network while enjoying spectacular panoramic views across Warsaw. The overall experience will be enhanced by a thrilling entertainment: Skyfall's movable glass platform that tilts outward 15 degrees, hanging over the city. This electrifying experience is the first such attraction in Europe and the second one in the world.
 
The event will include a panel discussion centered on successful Belgian investments in Poland, during which our Sponsors will share their experiences and provide guests with valuable insights.
AGENDA
Moderator: Krzysztof Kalata, Praxeo Group
From 18:30   – Open door and registration
 
19:00 – 19:15 – Welcome Speech, Chairman of the Belgian Business Chamber, CEO BZEN Bikes, Pierre Detry
19:15 – 19:40 – Panel discussion 'Successful Belgian investments in Poland'
                               moderated by Krzysztof Kalata, CEO Praxeo Group
        Panelists:        
Ghelamco - Jeroen van der Toolen, Managing Director CEE
Democo - Artur Pluta, Managing Director
Deltalight - Jorn Callens, Sales Director CE - EE - AU/NZ
Majaland – Adam Ołdziejewski, Operations Director, CFE
19:40 – 19:45 – Belgijskie Piwa – wholesaler and direct importer of Belgian beers 
19:45 – 23:00 – Networking and beer tasting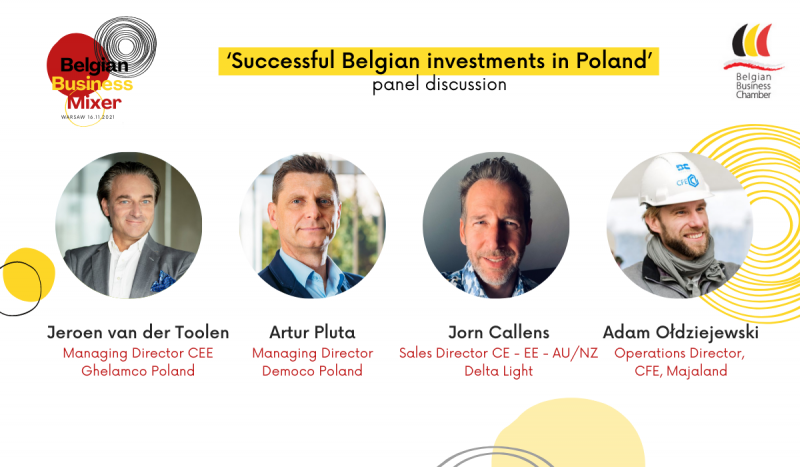 The event is also organized in cooperation with Skyfall Warsaw and Belgijskie Piwa - hurtownia i bezpośredni importer piw belgijskich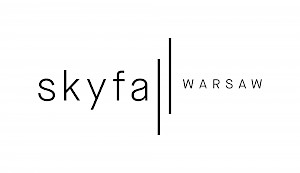 Number of tickets available for each event and the format of the event may change depending on the update of the sanitary restrictions. The latest information will be announced before the event. 
Priority of entry to the events is given to the persons who have received a full dose of a vaccine against SARS-CoV-2 and are able to voluntarily present a Digital Covid Certificate during the event to prove that fact.  We do not guarantee entry to the event if a person is not fully vaccinated. 
In case the attendee, before attending the event had had a contact with a person infected with Covid-19 or had been under quarantine or epidemiological surveillance for the 10 days preceding the event they should refrain themselves from participating in the event. In case the attendee experiences alarming symptoms such as cough, fever, dyspnea, difficulties with breathing or loss of taste/smell, they should refrain themselves from participating in the event.
The attendees commit themselves to follow and respect the current sanitary restrictions on the day of the event, and in particular to: cover face and nose with a mask, keep a safe distance of 1,5 m from the other attendees, wash their hands regularly.