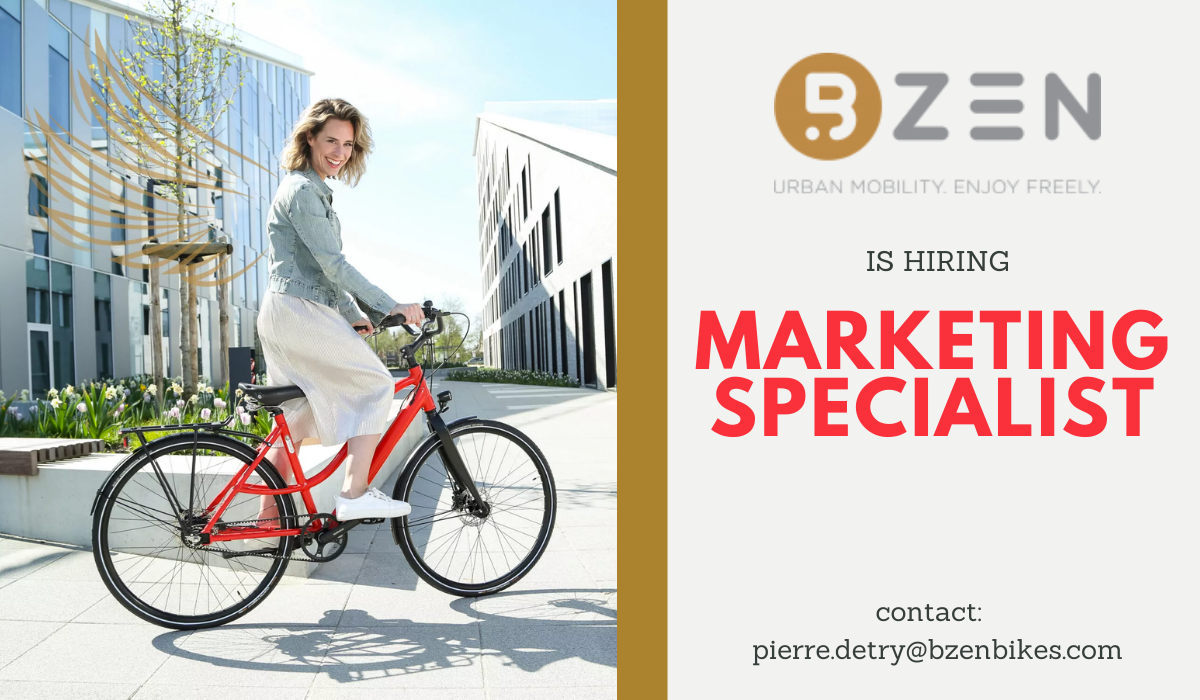 The Marketing specialist oversees all the activities related to building a positive image of the BZEN brand, with a specific focus on the communication on the website, SoMe, Google ads and events. He or she is responsible for generating traffic to the website with the finality to generate sales. He or she will contribute to defining the business strategy via market research, customer feedback and competitor activities tracking.
He or she is fluent in English, has good knowledge in German and has a minimum of 3 years of experience in Marketing.
He or she reports to the Marketing and Sales Manager
Responsibility:
Contribute to defining the communication strategy including PR
Managing the communication budget
Collaborating with the external agency for the execution of SoMe, Google ads and PR
Maintaining the website as an outstanding selling e-shop
Defining and securing the execution of the advertising material for events and for the brand shops.
KPI:
Investment per bike sold
E-shop visits
Number of followers on SoMe platforms
On time delivery of the communication and the promotional material
Other information
Full time job based in Legionowo near Warsaw Poland with work from home possibility.
For more information/Interest
Send your CV + letter to pierre.detry@bzenbikes.com