During the Belgian Days, be sure to participate in the special Business Breakfast – interactive workshop dedicated to ambitious and entrepreneurial international businesswomen organized as a part of the BBC Business Women Club.
The interactive workshop will provide a chance to discuss image building and communication as an inseparable part of a career. Our expert will explain how to make a remarkable first impressions in business etiquette and the steps to effective business communication. 
A special guest of the meeting will be Mr. Christian Dekoninck from Management Centre Europe, also a Member of the Board of BBC. 
During a business breakfast, we will exchange experiences, discuss and network.
Don't miss it!
---
Every Business Breakfast of the BBC Business Women Club makes the day special! 
Today, workshop with Christian Dekoninck from MCE and his insightful presentation help us identify ourselves, build our image and face the challenges of business work.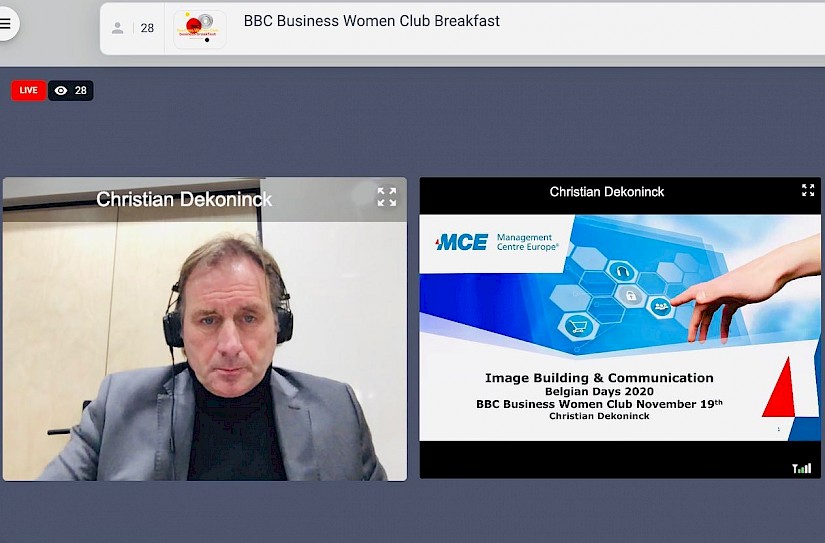 We've passed a fantastic time during team work and networking in a female circle.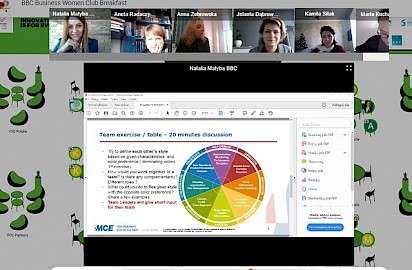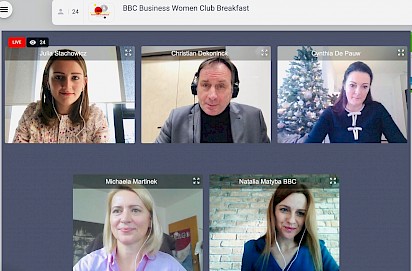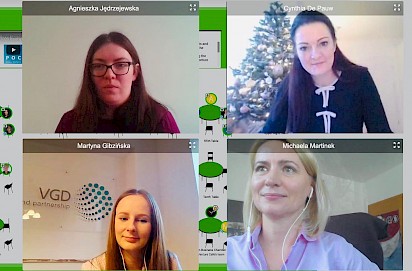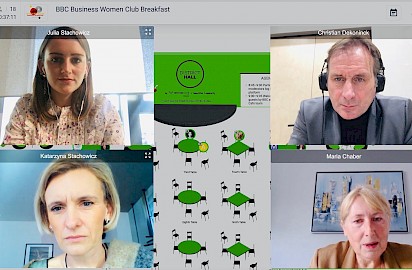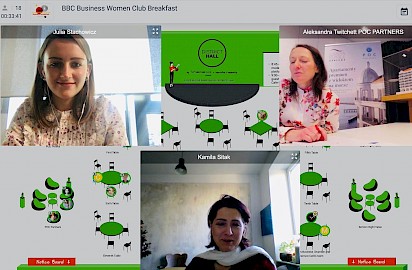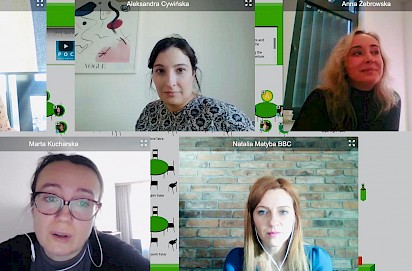 Thanks to VGD Polska the sponsor of the event to all the support!
---
Participation in the webinar is free of charge.
Registration on bbc@belgium.pl until 18th of November 2020, 3 pm.
Moderation & Facilitation: Christian Dekoninck, Management Center Europe
Agenda
08:45 – 9: 00
The organizers and moderators log into the platform to prepare the event
09:00 – 09:05
After welcoming the guests, only the Remo moderation remains on the stage (Venture Café) who presents the rules of the event on how to explore the platform

 

09:05 – 9:15
Welcome speech

 


Michaela Martinek - Vice - Chairwoman of the BBC, VGD Polska

 


Wim Peeters - Deputy Head of Mission, Belgian Embassy Warsaw

 

09:15 – 10:45 
Interactive workshop provided by Management Center Europe – Christian Dekoninck

 

10:45 – 10:50 
Q&A session – chatbox

 

10:50 – 11:25
Networking sessions near virtual tables, visiting virtual stands

 

11:25 – 11:30

 


Closing the meeting
Michaela Martinek - Vice-Chairwoman of the Board, VGD Polska

 
---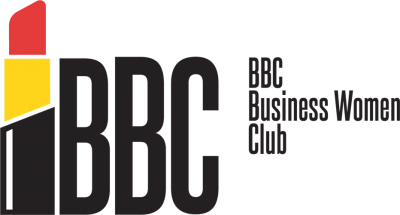 The BBC Business Women Club is a unique club operating at the Belgian Business Chamber, bringing together ambitious and entrepreneurial international business women, including, among others, company owners, presidents, directors and senior managers.