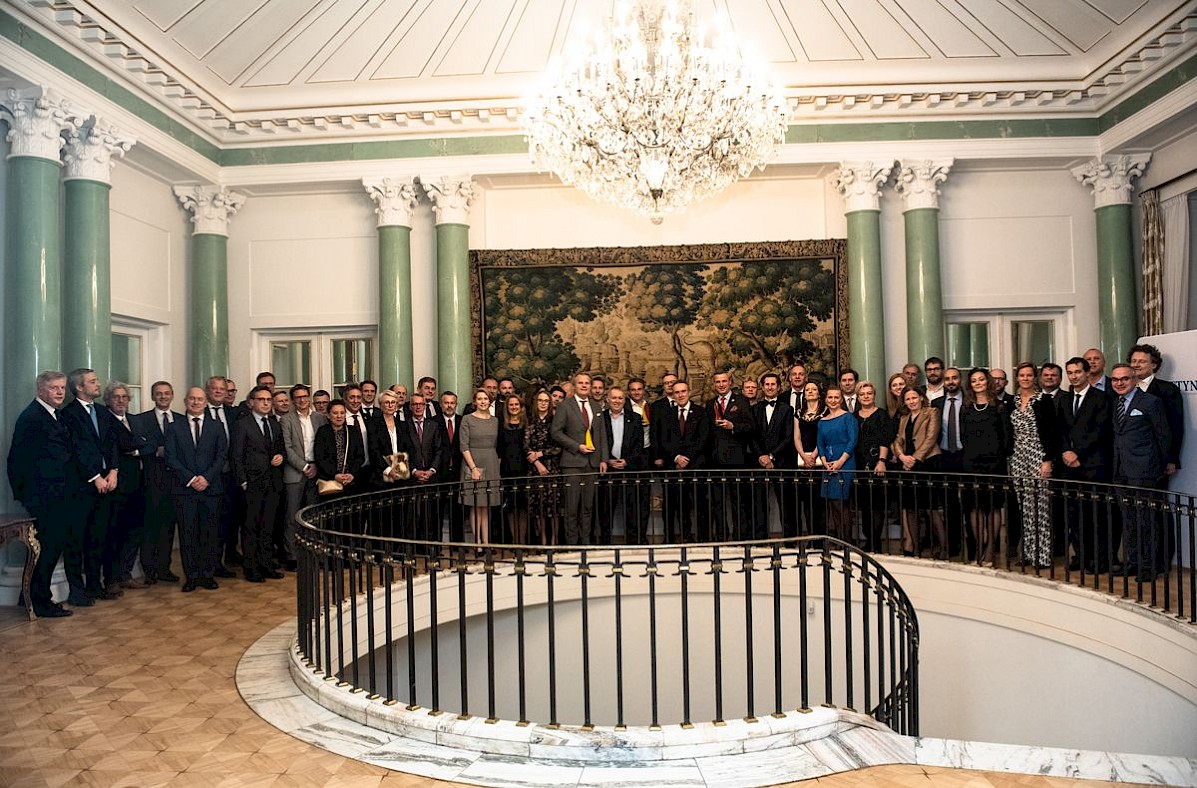 We are honored that this year, the CEO Forum will once again take place at the Embassy of the Kingdom of Belgium in a beautiful, late baroque residence – Mniszech Palace.
CEO Forum is a meeting of high-ranking representatives of Belgian and Polish companies interested in investing in both countries. The purpose of the event is to exchange and discuss knowledge, experience and good practices between entrepreneurs active both on the Belgian and Polish markets. During this sublime event, three of the BBC's Member companies will be presented with the prestigious Belgian Business Chamber Award 2020 to acknowledge and distinguish their efforts in promoting Polish – Belgian business relations.
CEO Forum will be also attended by a unique Guest of Honor – Mr. Marcin Horała, Secretary of State, government plenipotentiary for the Central Communication Port for the Republic of Poland.
The moderator will be Mr. Krzysztof Kalata who is the owner of the Praxeo Group and member of the Belgian Business Chamber.
The event will be held in 2021.