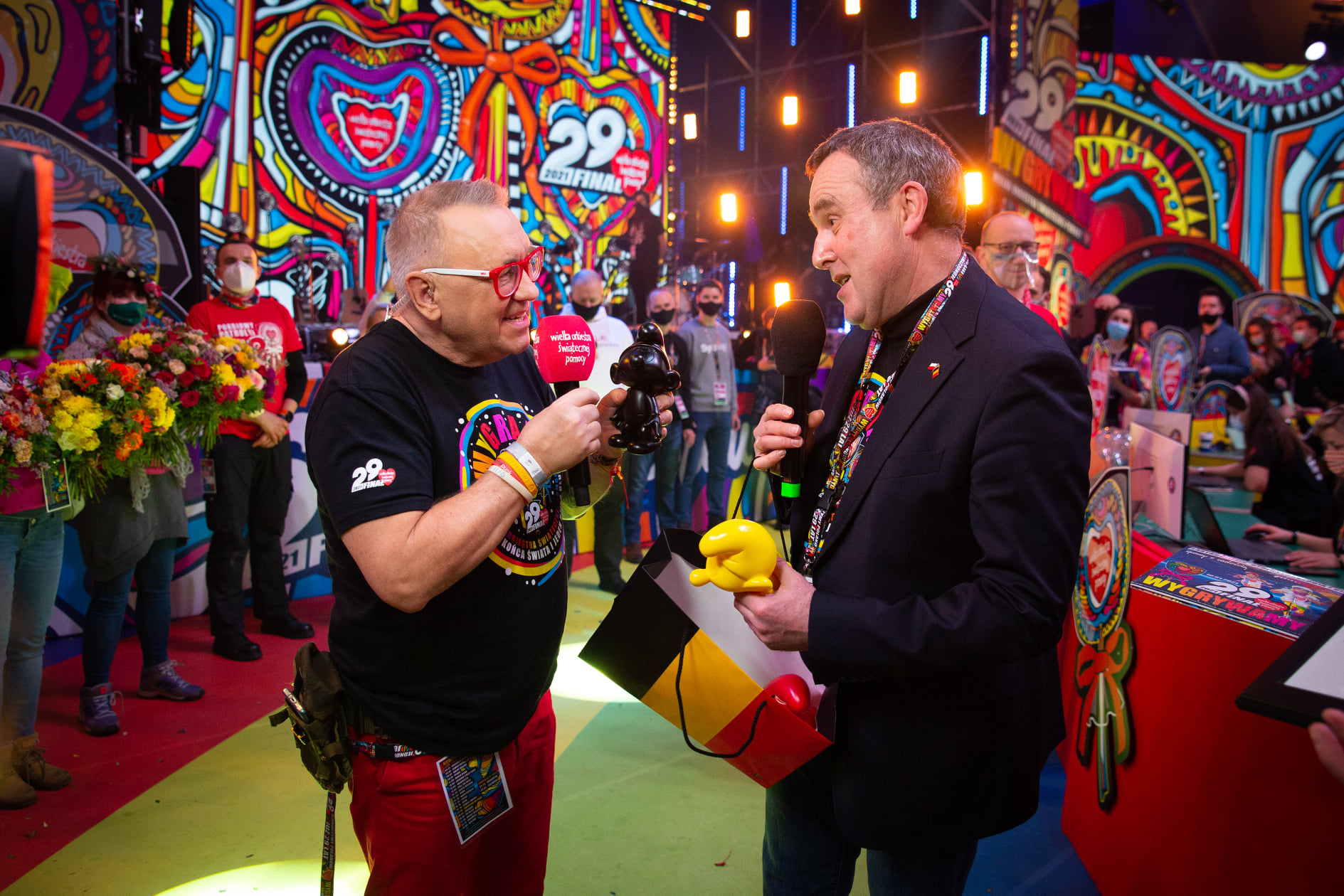 You know the Smurfs? These little blue creatures? 
We will surprise you! Thanks to Embassy of Belgium to Poland and Lithuania you can enlarge your family by three unexceptional Diplomatic Smurfs who had changed their colors into special Belgian ones.  And above all support the Great Orchestra of Christmas Charity (WOŚP)! 
Link to the auction is here
And for the art lovers the Embassy has prepared the photograph "A Tribute to Magritte". The presented mural at Belgijska street in Warsaw symbolizes the Polish-Belgian close and profound relationship, which belongs to BBC's main aims. It is a limited edition photography made by Jules Césure, in agreement with Oli-B. The picture comes in a frame with a handwritten dedication by the Ambassador of Belgium Luc Jacobs.
Link to the auction is here.
Bid high, because the goal is noble!